rubber belt Adhesive promoter
HMTA/H/HMT for rubber plastic industry CAS No.: 100-97-0
Chemical Name:Hexamethylenetetramine
Structure:
Molecular Formula:C6H12N4 M.W.:140.18
CAS NO: 100-97-0 EINECS: 202-905-8
SPECIFICATION:
| | |
| --- | --- |
| Item | Powder |
| Appearance | White or Colorless Crystal Powder |
| Purity % ≥ | 90.0 |
| Loss on dry % ≤ | 0.5 |
| Ash % | 2.0-3.0 |
| Solubility (25 ℃) ≤ | 45g |
| Sublimation Temperature % | 237-270 |
| Oil Content % | 2.0-3.0 |
Application:
White Crystal Powder or Colorless looking-grass crystal granule. Soluble in water, ethyl alcohol and chloroform, insoluble in ethyl ether.
1. As a plastic resin and the curing agent, rubber vulcanization accelerator, textile antishrinking agent, and for of fungicides, explosives. Hexamethylene tetramine is mainly used for plastic resin and a curing agent, catalyst of amino plastics and foaming agent, rubber vulcanization accelerator (accelerator h), textile shrinkage agent. Six methylene four amine is the raw material of organic synthesis, which is used to produce chloramphenicol in the pharmaceutical industry. Six methylene four amines can be used as a disinfectant in urinary system, which has no antibacterial effect and is effective against gram negative bacteria. The 20% solution can be used for the treatment of tinea corporis, underarm odor, sweaty feet etc.. It is mixed with sodium hydroxide and sodium phenolate, can mask the phosgene absorber. And used in the manufacture of pesticides. Six the effect of the methylene four amine and the smoke of the smoke and the explosion of the explosive is very strong. Hexamethylene tetramine but also as the determination of bismuth, indium, manganese, cobalt, thorium, platinum, magnesium, lithium, copper, uranium, beryllium and tellurium, bromide, iodide and other reagents and chromatographic analytical reagent.
One of the commonly used corrosion inhibitor for hydrochloric acid pickling of 2 large boiler. Can be well adsorbed on the metal surface, forming a layer of protective film, inhibiting the corrosion of hydrochloric acid solution on the metal. For the use of hydrochloric acid washing corrosion inhibitor, the amount of 0.5%.
3 used as an analytical reagent, such as a buffer solution, as a masking agent. Also used as a curing accelerator.
4 mainly used as a synthetic water soluble amino resin pH modifier, also can be used as curing agent of phenolic resin, rubber vulcanization accelerator, plastic foaming agent, water containing explosives, etc.. The buffer used as fabric shrink proof finishing agent, fabric waterproof finishing agent CR in the textile industry, in order to prevent the damage of cotton fabric. Due to the decomposition of the formation of formaldehyde in acidic medium, in the process of bleaching will be oxidized to produce acid, so that the pH value down to about 4, can be used as sodium hypochlorite bleach activator. As a result of disinfection and diuretic effect, medicine used as a diuretic and disinfectant. Food and cosmetic industry used as a protein hardening agent and preservative. Mixed with caustic soda and sodium phenolate, can be used as a mask of phosgene absorber. Can also be used as hide preservation agent, emulsion and pigment protective agent, lubrication oil stabilizer, catalyst and manufacturing insecticide intermediates. Is also the determination of copper, iron, magnesium, manganese, cobalt, thorium, platinum, indium and other analytical reagents.
5 mixed with caustic soda and sodium phenolate, used as phosgene absorber in the gas mask. Also used as a sodium hypochlorite bleaching activator and water repellent agent CR buffer. Also used as fungicides and insecticides and deodorant.
6 for textile shrink proof finishing agent, pressure sodium chlorite buffer activator, waterproof agent CR etc.
Usage:
Can be used as resin and plastic cruing agent, rubber accelerator, textile sanforoizing agent. Can be also used for the bactericide and detonator.

PACKAGING&STORAGE:
Net weight 25kg/carton lined PE bag; Net 1000 kg/pallet.
Shelf-life: 1 year in its original packaging, stored in a dry and cool place.
OFFICE & WAREHOUSE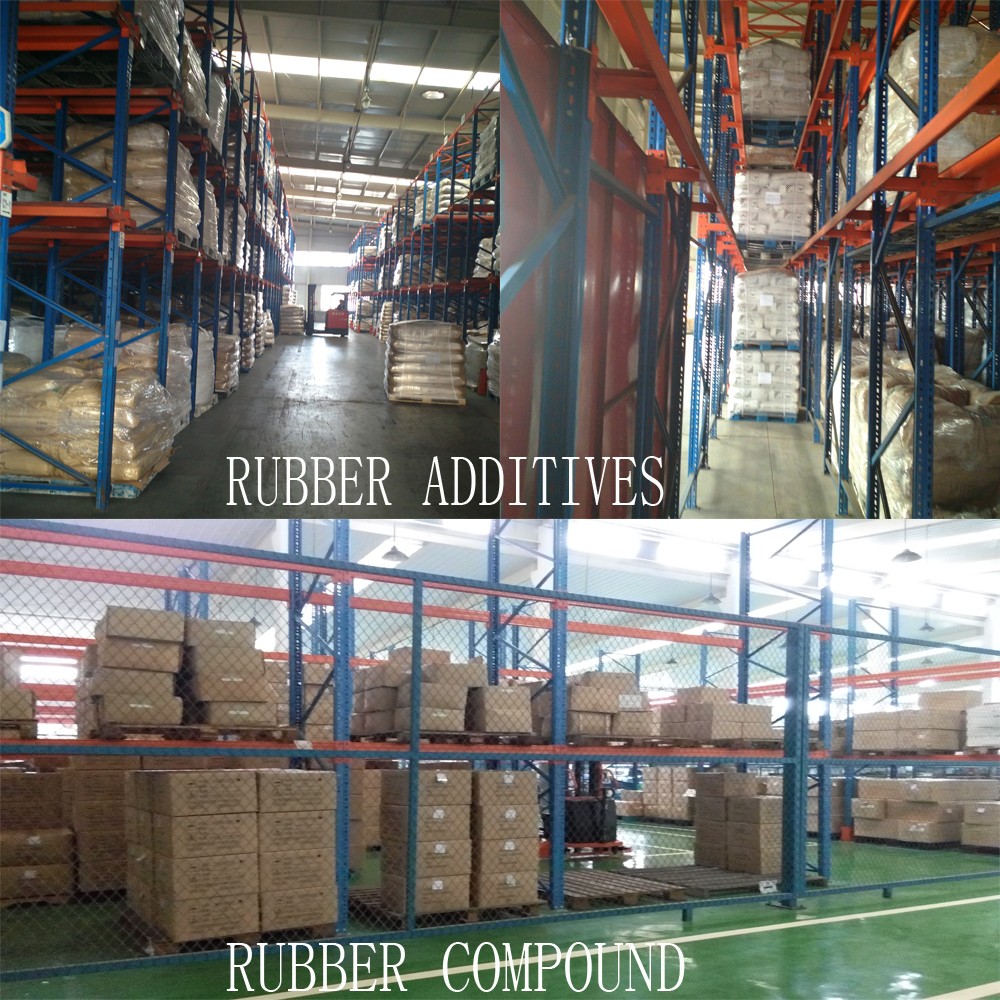 Delivery
`````````````````````````````````````````````````````````````````````````````````````````````````````````````````````````````````````````````````````````````````````````````
We have the confidence to deliver the goods to your appointed place
on time.
Company Information
Shanghai LanMone New Material Technology Co., Ltd. is a subsidiary of Shanghai Longmore Industrial Ltd. Longmore has a decade years of experience in the domestic rubber industry; it focuses on independent research and development of high-strength low-density rubber flame retardant featuring and the trading of special rubber fillers, silane coupling agents, a various of rubber additives and processing aids. Through research partnerships with many reputable companies such as the Shenyang Institute of Chemical Technology, Shenyang Chemical Academy, Shaanxi Zhongke Rubber and Plastics Co., Ltd., Wuxi Haolaite Sealing Technology Co., Ltd.,Hebei High-tech Rubber Technology, Longmore continues to research and develop formulas and processes to lead the rubber industry.
FAQ
1. How to order ?
Pls contact me through email, Tel, skype or whatsapp,tell me what you need and I will offer according to your requirement .
After you confirm , I will send PI for payment .
2. How to produce ?
we can produce according to seal type and sizes .
if you need some customized parts, we can produce according to drawing and samples .
3. How to deliver ?
for small order, we will deliver by express, such as DHL, FEDEX, UPS,TNT.etc
for large order , we can deliver by air or by ship .
4. About payment ?
we accept : T/T or L/C
as usual , 50% advance payment in advance .